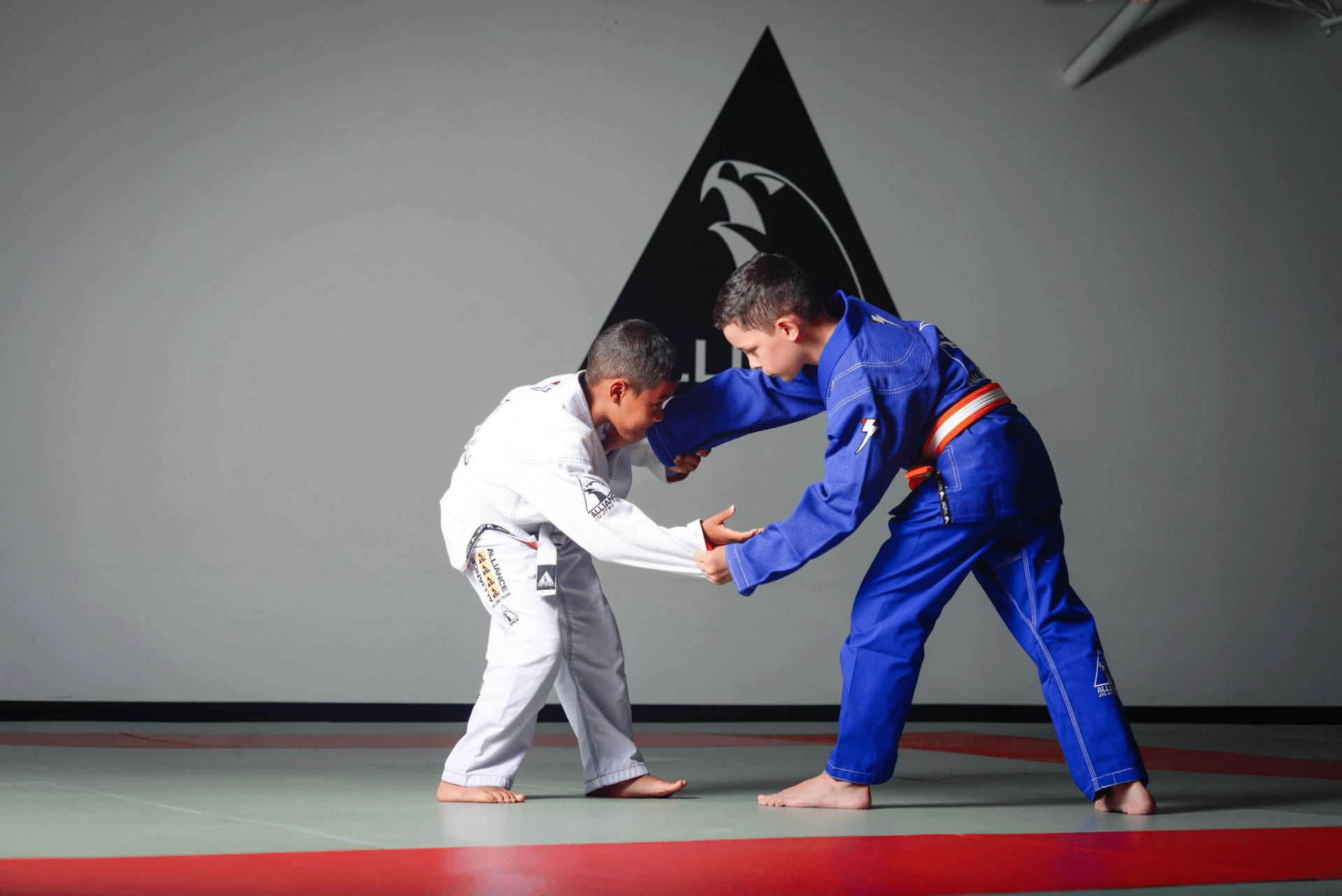 All of our Little Gators work hard and love to be here, and they always welcome new friends. Bring your child to our gym to learn this beautiful art called: Jiu-Jitsu.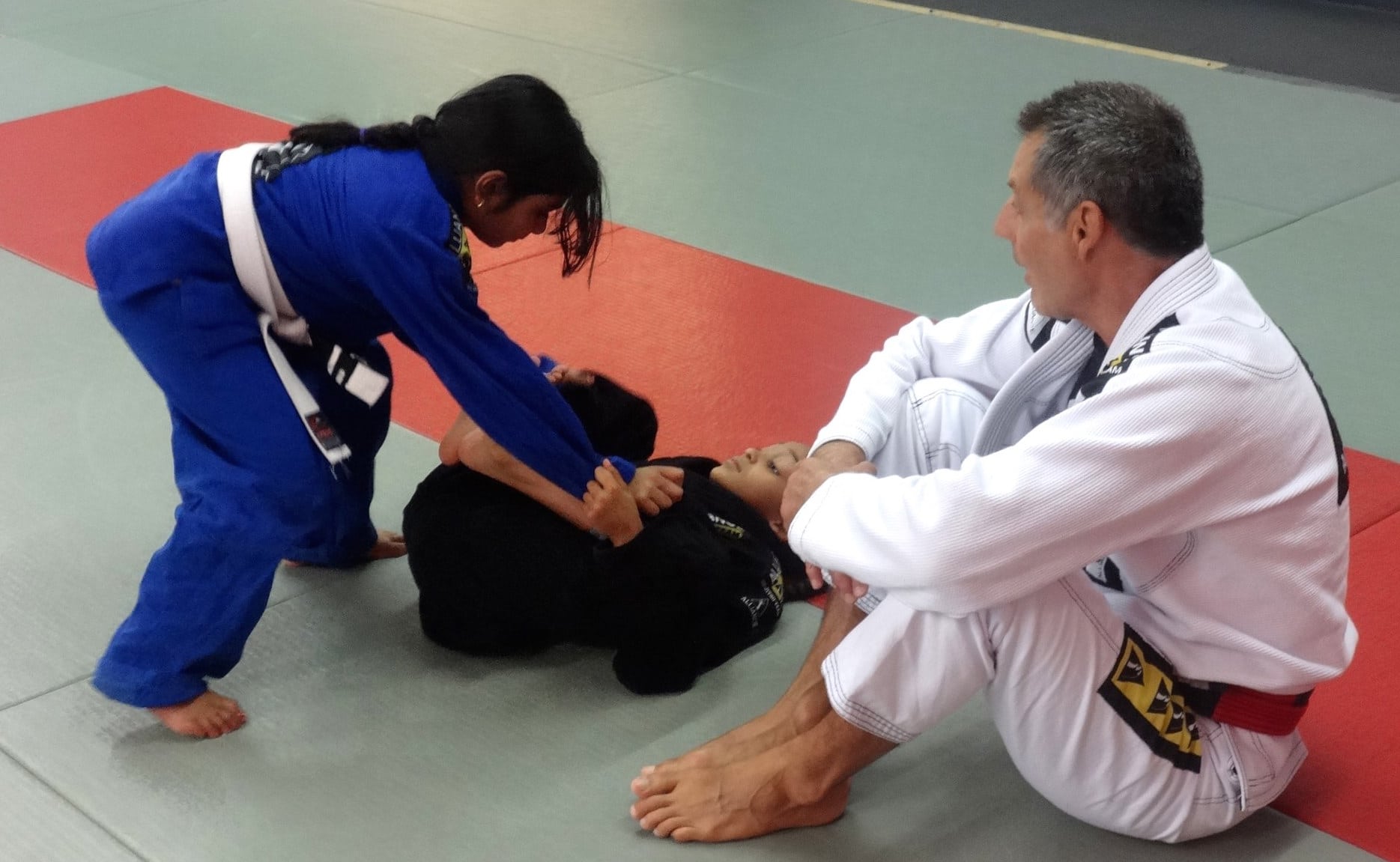 DOES YOUR CHILD HAVE ANY OF THESE CHALLENGES?
They are great kids but they just don't listen, often being told to do something a hundred times before they actually do anything.
They're bright and intelligent, yet have trouble paying attention at home, in school or in any important situation, even being classified as an "ADD" or "ADHD" child.
They are simply shy and lack the confidence and self-esteem needed to live up to their full potential.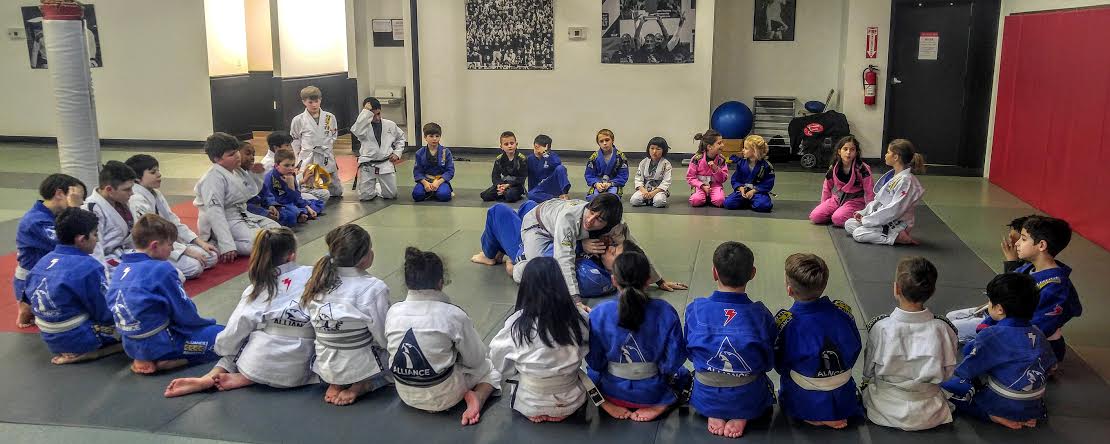 THE DIFFICULTIES OF RAISING CHILDREN ARE NEAR ENDLESS
LUCKILY THERE IS A COMPREHENSIVE SOLUTION…
There really is a safe, natural and extremely effective way to take charge and positively impact every aspect of your child's life. It doesn't take medicine, therapy, harsh actions, or cajoling your kids to change their behavior. Instead, it is teaching your kids self-discipline, hard work, confidence, and respect. This done in a way that empowers them while also teaching them humility, and promoting health and fitness… all at the same time. Sounds like a wonder cure doesn't it?
But there really is something that does all that. And that's the power of martial arts classes.
YOUR CHILD WILL GROW WITH EVERY CLASS!
There really is a safe, natural and extremely effective way to take charge and positively impact every aspect of your child's life. It doesn't take medicine, therapy, harsh actions, or cajoling your kids to change their behavior. Instead, it is teaching your kids self-discipline, hard work, confidence, and respect. This done in a way that empowers them while also teaching them humility, and promoting health and fitness… all at the same tim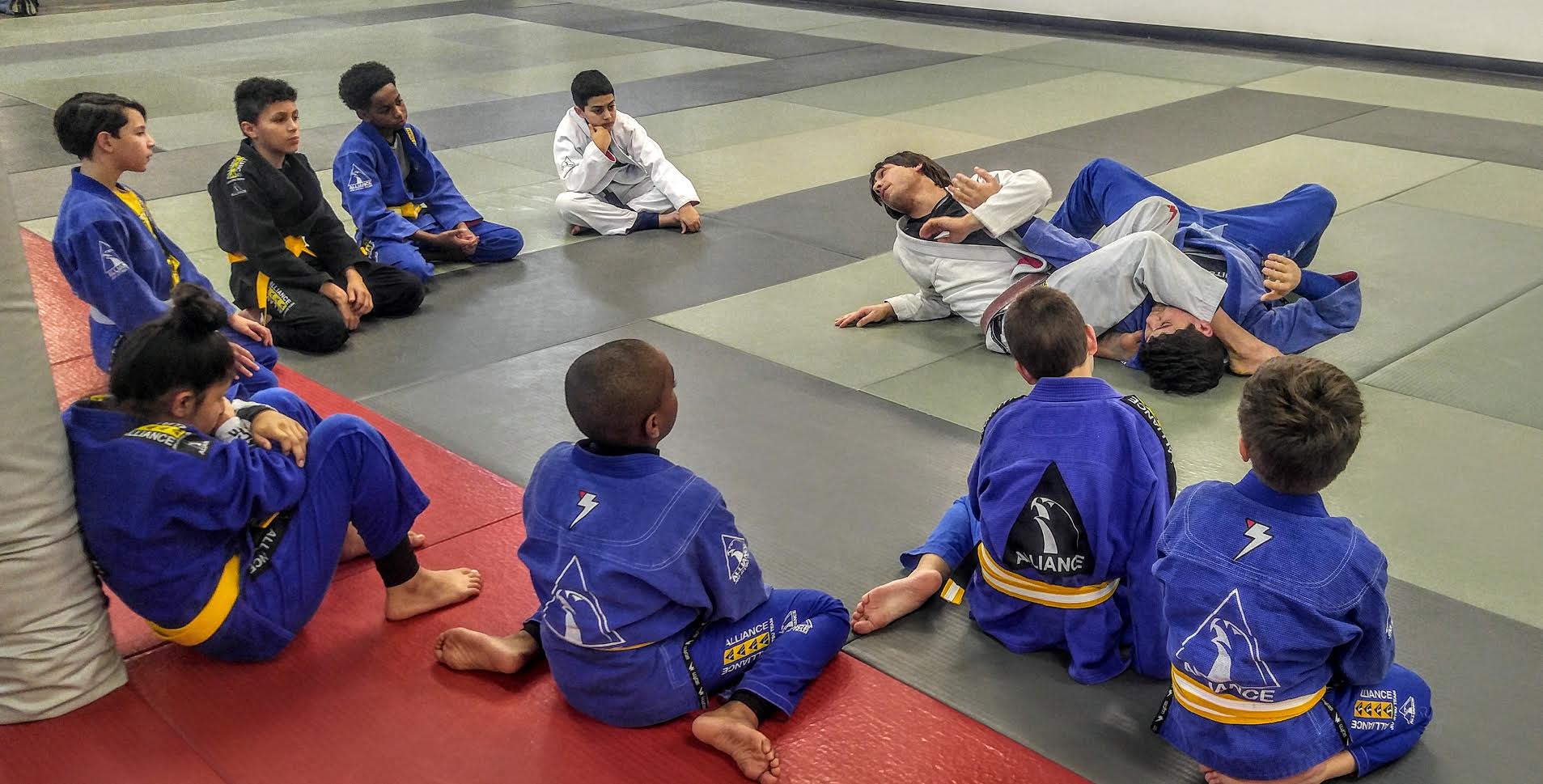 NOTHING IS MORE IMPORTANT THAN EDUCATION
Childhood education lays the groundwork for your child's success later in life. Without learning, their goals and aspirations may slip away.
If your child is having difficulties in school, then studying martial arts may help them. By providing kids with a natural outlet for their energy – and helping them achieve clarity in our school – martial arts leads the way to better grades.
MARTIAL ARTS HELPS KIDS OVERCOME DISAPPOINTMENT
It's common for a kid who performs poorly in class to start thinking that they're not capable of doing better. Disappointments can dampen enthusiasm for learning. In our martial arts school, kids learn how to take hits – and they carry the ability to do so in the classroom, where they can cope with setbacks and learn that hard work can help them more forward. The persistence and discipline that kids learn in martial arts classes is something that applies directly to their education.
Does Your Teenager Need Help Becoming Their Best Selves?
Instead of giving into the moodiness and attitude, take them to our martial arts school instead! Teenagers are smart and capable – but they can also be their own worst enemies. Between peer pressure, their innate urge to rebel against their parents, and their surging hormones, they can be impossible to be around. But all they need is an outlet for their frustrations – and an opportunity to learn how to be their best.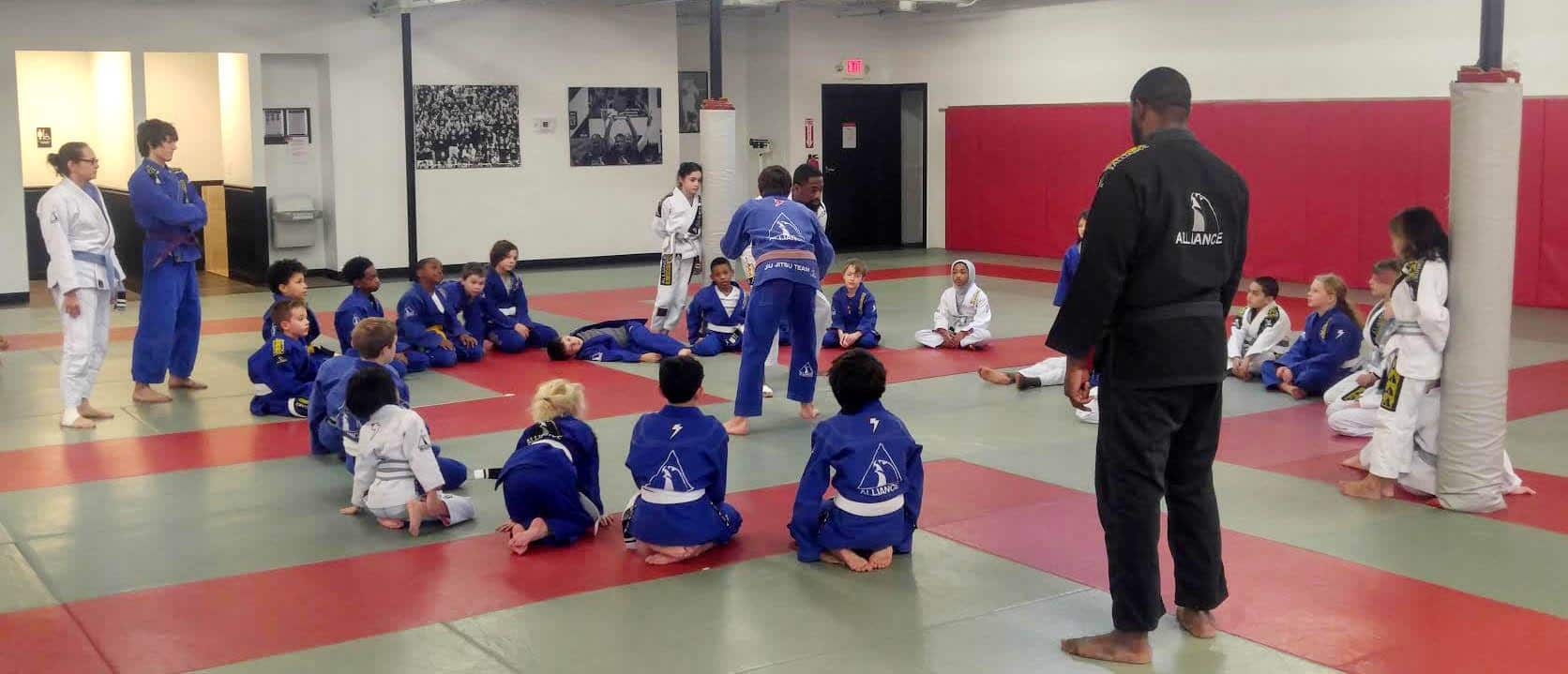 DOES YOUR TEEN NEED HELP IN ONE OF THESE AREAS?
They make hasty, poorly-considered decisions and need to have better judgment.
They're being bullied at school – or they're the one doing the bullying. They don't get enough exercise or need to lose weight.
They have low self-esteem and seem to be down all the time. They give up when things get difficult and fail to meet their goals.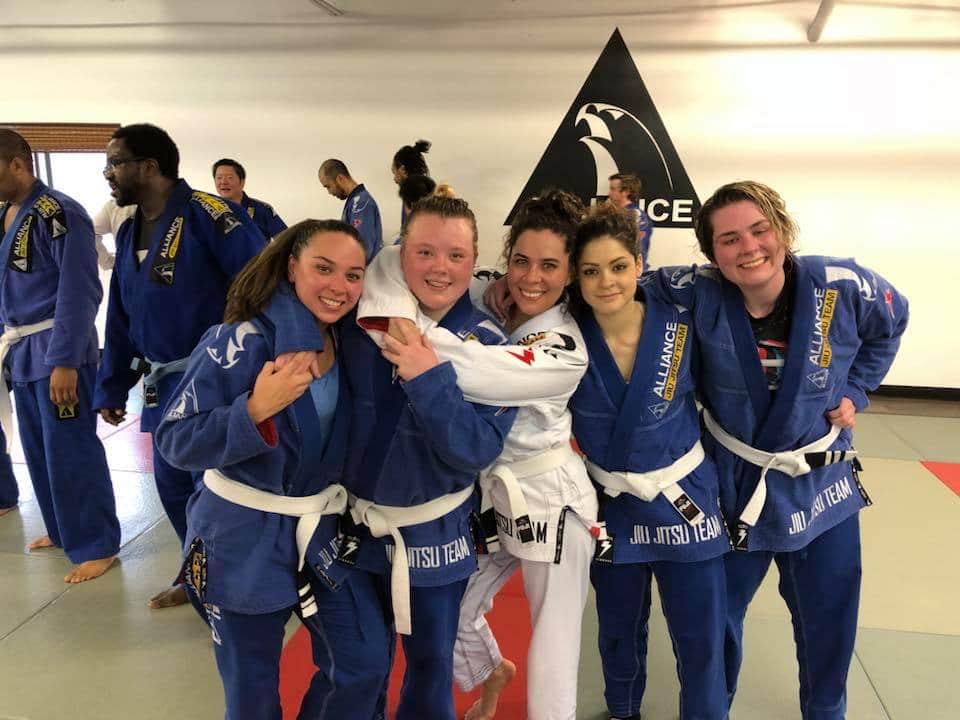 RAISING A TEENAGER REQUIRES PERSISTENCE & PATIENCE
LUCKILY THERE IS A COMPREHENSIVE SOLUTION…
It can test your sanity even at the best of times. Yet, you want the best for your teenager. You want them to have the tools they need to succeed now and later in life – and you'd like that to happen without having to pull out all your hair in the process. Getting them to do anything you want them to do can feel utterly impossible, and you're not sure where to start.
Studying martial arts helps kids learn how to overcome their problems and learn important lessons – the kind of lessons that will follow them to your home, to the classroom, and for the rest of their lives.
YOUR TEEN WILL GROW WITH EVERY CLASS!
Teenagers who study martial arts learn the benefits of self-control and discipline with every lesson. Our classes emphasize core values like discipline, respect, and persistence. Students learn that the way they treat others – in and out of the dojo – reflects on them as people and affects their ability to achieve their goals.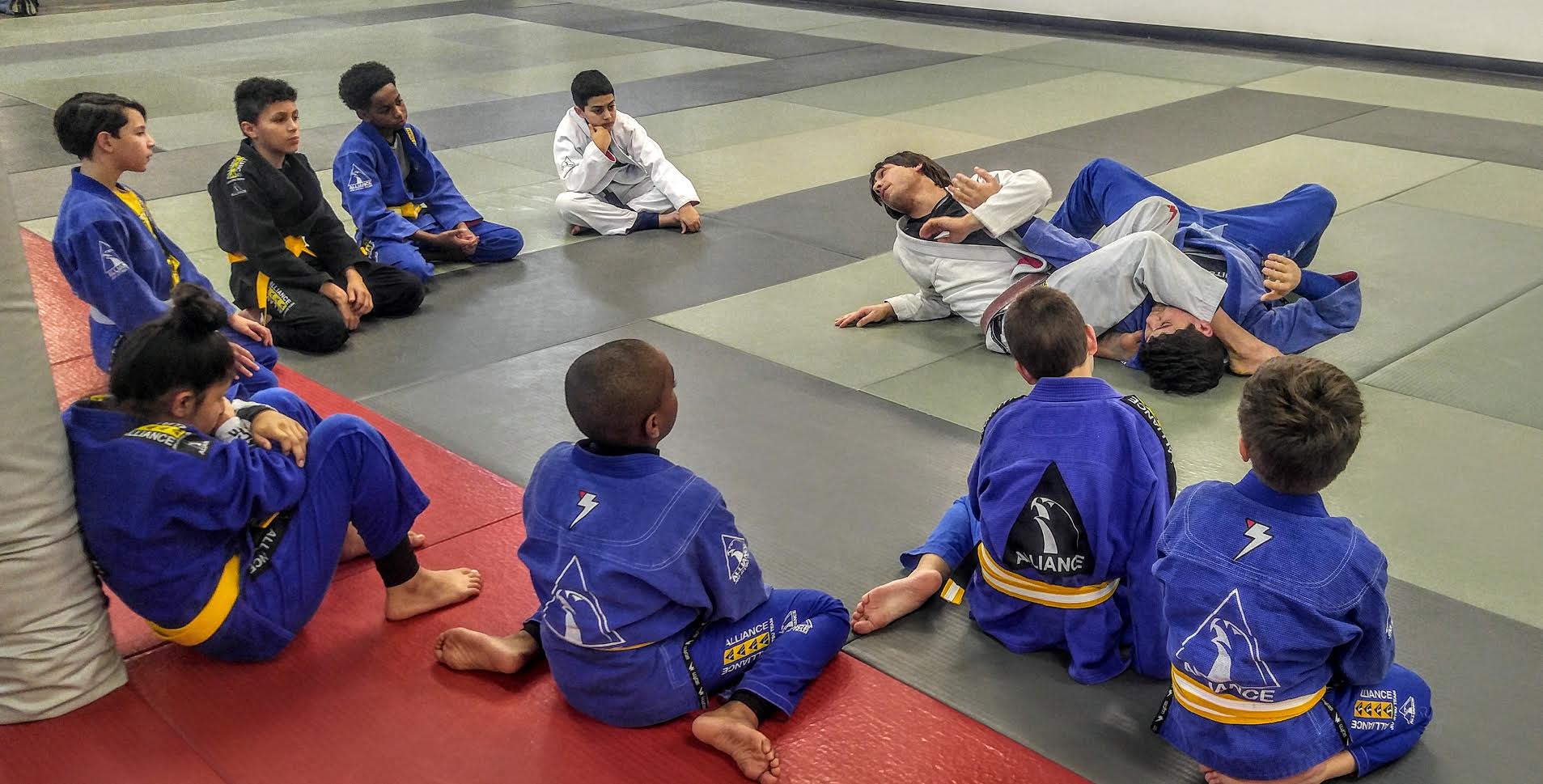 LEARN THE VALUE OF RESPECTING THEMSELVES & OTHERS
Teens sometimes seem to be all attitude and no respect – in fact, it can seem like they go out of the way to respect all authority figures.
In our martial arts school, respect is a core discipline. Students must treat their sensei and fellow students with respect at all times.
Ultimately, teens who study martial arts learn that when they respect themselves, others will respect them, too.
JUDGMENT IS AN ESSENTIAL SKILL IN MARTIAL ARTS
Whether they're in a martial arts class or in a competition, the difference between a good performance and a poor one often comes down to judgment. Students learn how to make judgments on the fly using the information they have on hand in conjunction with their training.They also learn how to differentiate between good instincts and bad ones – and to use that information to make judgments.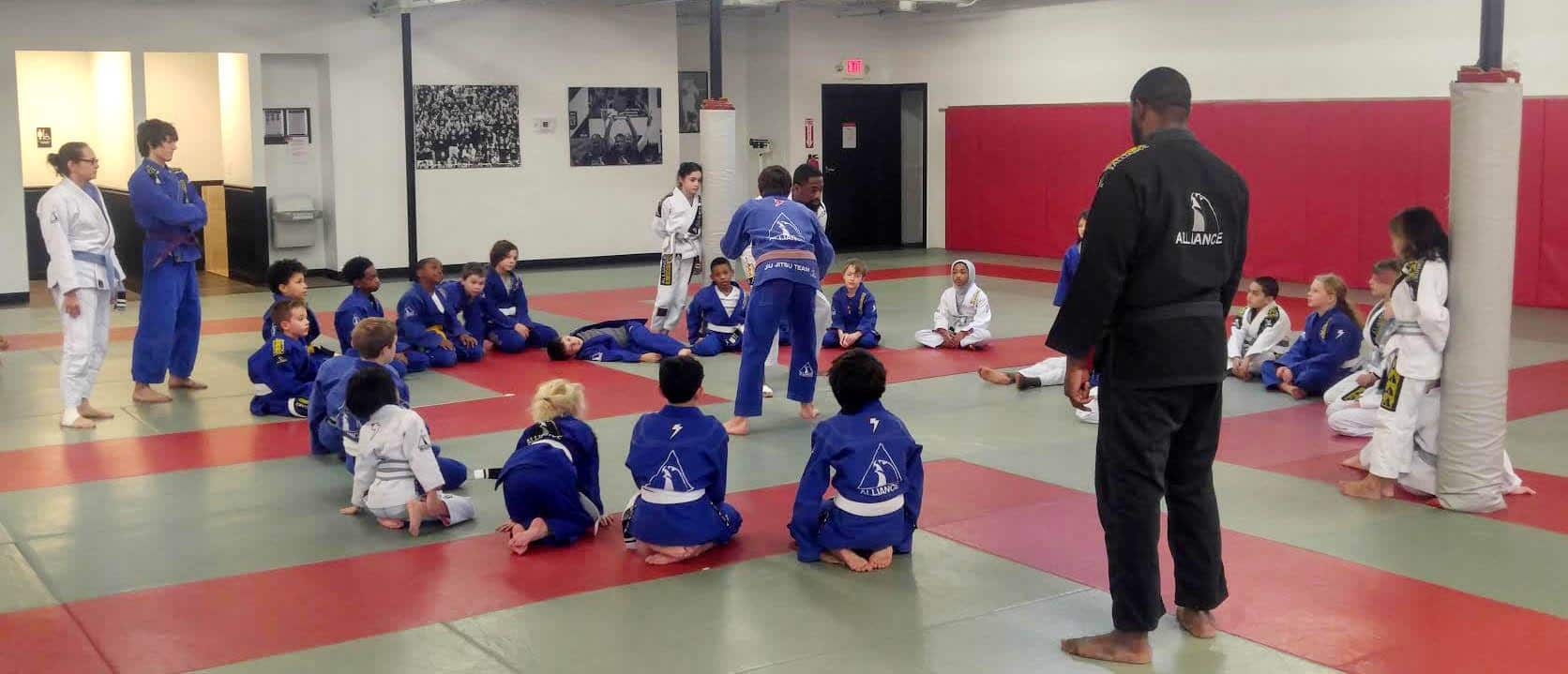 GET YOUR KIDS OFF THE COUCH AND INTO MARTIAL ARTS
It might seem like your teenager would happily spend all day sitting on the couch playing video games or posting on social media.
The electronics epidemic might be a good thing in many ways, but teenagers still need physical activity to stay fit and healthy.
Martial arts classes provide teens with challenging workouts in a fun, social setting that rivals any video game.
HOW TO SET (AND ACHIEVE) GOALS
Teens sometimes seem not to care about setting goals either in the short-term or the long-term. The study of martial arts requires them to pursue goals on a regular basis. Each skill they learn, and each belt they earn, represents a goal that they have achieved. Goal-setting in this way provides teens with the tools they need to set achievable goals in school, at home, and in life.
The Benefits Of BJJ 
Brazilian Jiu Jitsu is an intense, aerobic and anaerobic workout that helps any child's fitness and health improve. It is a fun exercise for children to develop body coordination as well as personal development and growth. The benefits of Brazilian Jiu Jitsu goes above and beyond any other martial art due to its adaptability in the skills and techniques that a child learns to takedown an opponent.
Improved Focus
Training in Brazilian Jiu Jitsu takes many people out of their comfort zones because it is based solely on avoiding kicking and punching and little violence. Brazilian Jiu Jitsu uses a variety of joint locks, chokes, holds and throws instead of the basic punches and kicks. Many children have to focus for extended periods of time since they are training against a resisting partner instead of a paddle or bag. This helps with a child's thinking process, problem solving skills, coordination, and physical awareness. Brazilian Jiu Jitsu also helps students at Alliance Jiu-Jitsu learn self-discipline, respect, and focus. Many parents at Alliance of Atlanta see an improvement in their child's increased attention span and focus in school.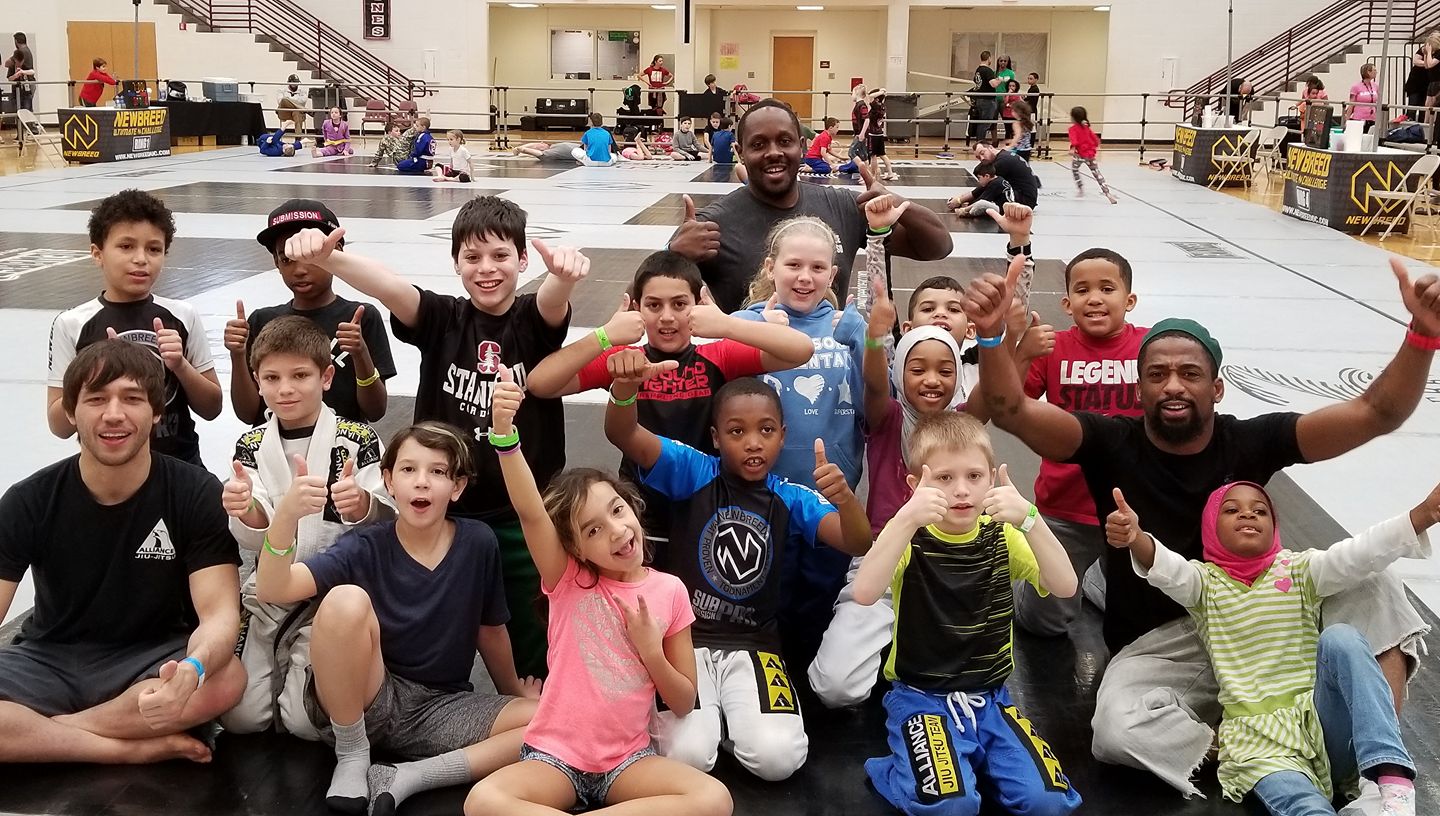 Boosts Self Confidence
Alliance Jiu-Jitsu is dedicated to empowering you or your child with the confidence and self-esteem needed to succeed in everyday life. Brazilian Jiu Jitsu can bring out the positive qualities that have always been a part of you or your child, whether that is inner calm, positive mental attitude, patience, or self-discipline. Brazilian Jiu Jitsu will help you overcome obstacles, anger and self-doubt, and leave you feeling confident in any situation.
Weight Loss 
Brazilian Jiu Jitsu is a total body workout because it involves your entire body to to protect yourself against another person trying to take you down. At Alliance, we know the importance of a healthy mind and body. Child-obesity is a serious problem in the United States, so introducing your child to martial arts is a great way to combat that. In Brazilian Jiu Jitsu, you'll burn hundreds of calories in each class, develop lean muscles, and boost stamina. Brazilian Jiu Jitsu is a high-energy training class that is great for overall health and weight loss.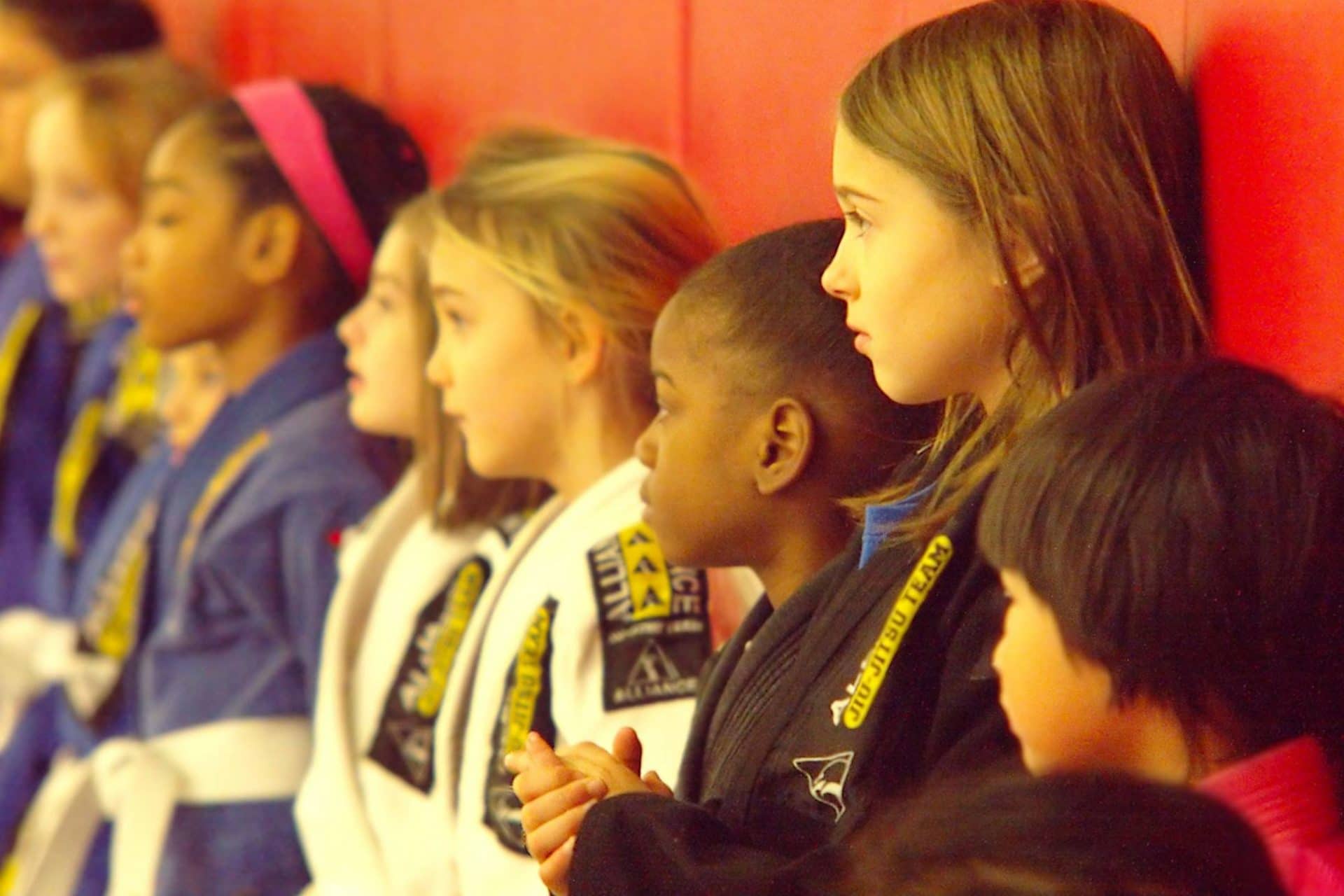 Positive Social Interaction
Many parents also choose to enroll their children in Brazilian Jiu Jitsu because it is a great opportunity to make friends. In BJJ you need to have a training partner to practice with, so you spend a lot of time with that person. You can't learn BJJ by yourself and cannot learn the martial art by using paddles or punching bags. You need someone to grapple with and create a bond of trust and reciprocation. You and your partner will motivate and push each other so you know if the new joint lock or throw you learned actually works on an opponent. Members at Alliance have become close friends and help each other refine their skills and reach their goals.
Engaging and Fun

Learning Jiu-Jitsu at Alliance will benefit you and your child immensely. BJJ helps build mental toughness, teaches the value of hard work, and gives you the persistence you need in everyday life. Many members at Alliance have said that BJJ is also a great stress-relief from school or work because it helps take their mind off problems they are facing so they can focus all their strength and thoughts into grappling on the mats.
Anti-Bullying Education
Brazilian Jiu Jitsu at Alliance in Atlanta is also a great way to help your child with developmental life-skills. It puts them in an atmosphere where they overcome obstacles, gain self-esteem, can succeed, and learn to never give up. Bullying in schools has become an ever-increasing problem, so giving your child the skills they need to feel confident in redirection and assertiveness. Our students at Alliance Jiu-Jitsu are taught how to redirect verbal assaults and assess situations without needing to physically use their skills.
JOIN US TODAY
Alliance Jiu-Jitsu of Atlanta will positively change you and your child. Are you ready to take the next step towards a more healthier, confident, dedicated life?
4630 N Shallowford Rd Dunwoody, GA 30338